Many business owners are extremely busy with managing day-to-day businesses. They typically do not spend sufficient time for improving operational and financial efficiency, transparency and strategic planning.
Key issues and challenges include
Too busy with day-to-day business - no back-up/ support
Struggling with upcoming urgencies - no pro-active prevention
Plateauing or shrinking business - no strategic plan/ positioning
Miss out on opportunities - not ready or not in the position to seize them
Underselling business - no lift in value through 'easy fixes' prior to a sale
Due to not having the right set-up and a lack of information/ transparency, some business owners may feel uncomfortable with taking important business decisions. This blockage may even sow doubt whether the business will still be relevant tomorrow.
Whether you actually want to sell your business or not, I firmly believe businesses should be set-up as if they would be for sale.
Being ready for sale means
you can show you are running a successful business
you can prove you are in full financial & operational control and
you can demonstrate your business is future-proof
These are not only critical factors that will be checked by potential acquirers, these are also critical factors for running a future-proof business and create sustainable value.
I'm acting like a specialist conducting a preventative medical surgery, enabling business owners and shareholders to make the right decisions, pro-actively address any upcoming issues and be ready to seize the next opportunity.
My services include:
Scoping – Identifying current issues & potential threats
Facilitation – Pro-actively addressing & solving issues identified
Mentoring - Ongoing support, expert feedback, 'pick-my-brain' sessions
NED – Non-executive director, representing stakeholder's interest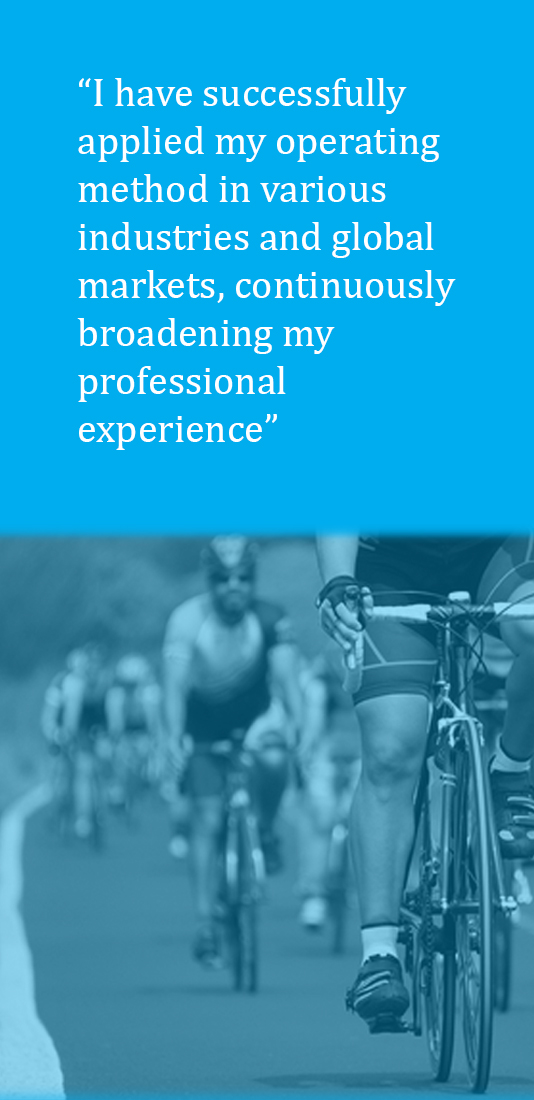 I am a professional with almost 20 years experience as an entrepreneurial leader across multiple industries and cultures globally
I bring a unique perspective to business, leadership and innovation by applying an exceptional, structured and results-driven approach
Corporations, Organisations and Business Owners will greatly benefit from my expertise in setting businesses up to be future proof
My objective is to prepare business within 3-6 months to lift the value by setting it up to be future-proof, acquiring another business or selling it
My passion is to enable my clients managing their business with firm conviction and taking their business to a completely new level